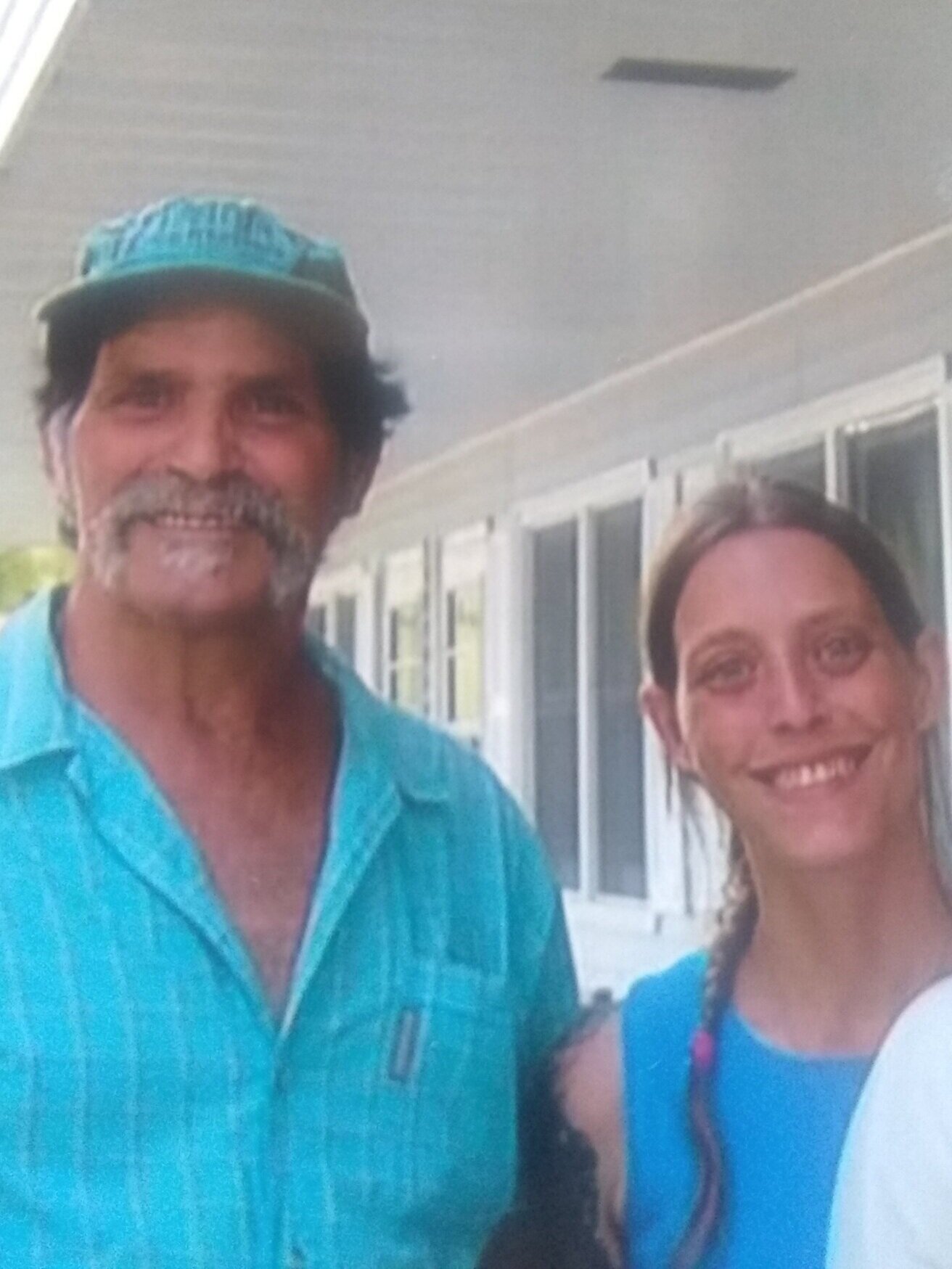 Dear Dad,
I never got the chance to tell you what it meant to me to have a Dad with guts. Having a Dad with guts was single-handedly the number one reason I could handle all that Crohn's disease and an ostomy have thrown at me. I knew you emotionally struggled with your ostomy and all the scars—the takedown site from the temporary ileostomy and then the colostomy with that hernia. I knew those struggles you had with the physical changes your body went through, and because of that, my life has been far better than it otherwise would have been, as I refused to give up anything for my stoma. Yet, my one regret will always be that I never had a chance to tell you that your journey and all you endured gave me the passion and the strength to do all I have done.
When I had to pass that physical fitness test- I wasn't sure if I could do it, and then I remembered you built houses for decades, so if you could do that with yours, well, I could do some pushups, run a little, and bench press. Because you struggled with a hernia, I did not want one, and because of you, I learned all about hernia belts, so when I did bench press, I did so with caution. To this day, knock on wood, almost fourteen years, and no peristomal hernia. But more than my lack of hernia, for me having you has given me the perspective and strength never to be ashamed of my ostomy.
Ostomy advocacy is a torch I carry because of you. I have refused to shut up about this "bathroom disease" because I know how alone you had to have felt. Back in '92, when you woke up with not one but two stomas, there was no internet and a lack of awareness about both IBD and ostomies. As a result, you had some but overall minimal support from others who have been there. For that reason, I am so grateful that I had you and that we talked so much about IBD and ostomy life over the last few years. Stories back and forth about the things we have had to endure, the impact being sick has had on us, and all the many ways our lives have been shaped by illness, remission, recurrence, and having permanent ostomies.
You told me about how Crohn's impacted your high school experience and how your football coach was a total moron, and some struggles you had working physical labor with an ostomy. I finally found the words to say that the thing that Crohn's and the proctocolectomy took from me that hurt the most was my ability to have children. We talked bag leaks, the power of duct tape to get us through, and how it feels to lose the entire contents of one's ostomy bag on the floor because of technical failures- still better than life before an ostomy or our early years being stuck in random bathrooms for hours a day. I learned so much from you, not only the technical stuff like how to secure my bag, empty it in a public bathroom, and ways to keep the tailpiece clean but also what kind of ostomy life I wanted.
I knew you stopped taking your shirt off after your surgery, and I have no memories of you swimming after 1992. I knew from watching you that you had nothing to be ashamed of. Dad, you nearly died from perforations and infections. If anything, to me, your daughter, who had a front-row seat to your IBD journey- your stoma and scars were signs that you were strong, resilient, and a fighter. Even though I doubt you ever believed it- those scars were proof to me that not even your own body could kill you and made you a hero in my eyes. So, because you were my Dad and I knew that your stoma was a badge of courage and honor, I had no choice but to believe that my scars and stoma are not weaknesses; they are visible signs of my strength.
I never told you about my first ostomy beach experience- I was scared, so scared. However, I knew you let your scars take the beach from you, and I refused to allow it to happen to me. So, even though my anxiety was bordering panic, I got out of the car, set up on the beach, and proudly, stubbornly, with my head held high, walked to the water in my bikini. From sandy ocean beaches to lakeshores, as you know, I still spend much of my summer in and out of the water and that is a gift I got from your journey. On the very infrequent occasions, a rude person says something; I make it a point to explain to them that not only is my ostomy cleaner than their butt, but also that because of people like them, people like me sometimes feel like they have to hide their battle wounds, and I am not going to hide for their comfort. For those with legitimate questions, I have and always will answer every single one because I don't ever want someone to have to feel ashamed because they survived.
I know you were proud of me even when you did not always understand why I would be so open and out there with my ostomy, and I know you were amazed by how far ostomy acceptance has come over the years. I will always remember showing you that Aerie is making bag covers now and the slight laugh you had; I do not think you ever thought you would see the day. For my part, I tried to teach you new tricks over the years, yet you still went for the clear one-piece products you were put in post-op in 1992. I never understood that until I did. I never thought that our WOCN's would laugh at me as they do you and call me "old school" over my refusal to switch from my two plastic clips solution to Velcro. Yet, you got it. You understood that for those of us pooping in a bag- if the status quo is working, you just do not change the status quo.
I want to thank you, Dad, and tell you that I have no idea how I would have managed without you. I know that you could never stand that I had to go through this too, and I know it caused you great pain that I did. Yet your example, your fight, your wisdom, and your strength, they all became mine, and like all good kids, I took it a step further- Dad, I still have no regrets "rocking out with my bag out." Thank you (and Mom) for being a tireless advocate for me. Thank you for all of the years being the one person on this planet that I knew understood. Thank you for all of your genes, even the "bad ones," because Dad, this life I have, while not what I would have chosen, is pretty damn good because I had you and mom right there with me.
I love you,
Jenny
Chuck, Jenny's Dad, died on August 31, 2020, from Adenocarcinoma, likely originating in the small bowel. The literature refers to this cancer as a rare "undeniable complication of Crohn's disease of the small intestine." Diagnosed with Crohn's disease in the 1970s, Chuck had an emergency resection in 1992, which resulted in the creation of a temporary ileostomy and semi-permanent colostomy (which became permanent and life-long). The same year Chuck was enduring infections and surgeries; Jenny was diagnosed with Crohn's Disease. For twenty-eight years, Chuck and his wife Debbie taught Jenny how to manage and endure severe fistulizing disease. For that, she knows she is one of the lucky ones who never had to go through it alone.