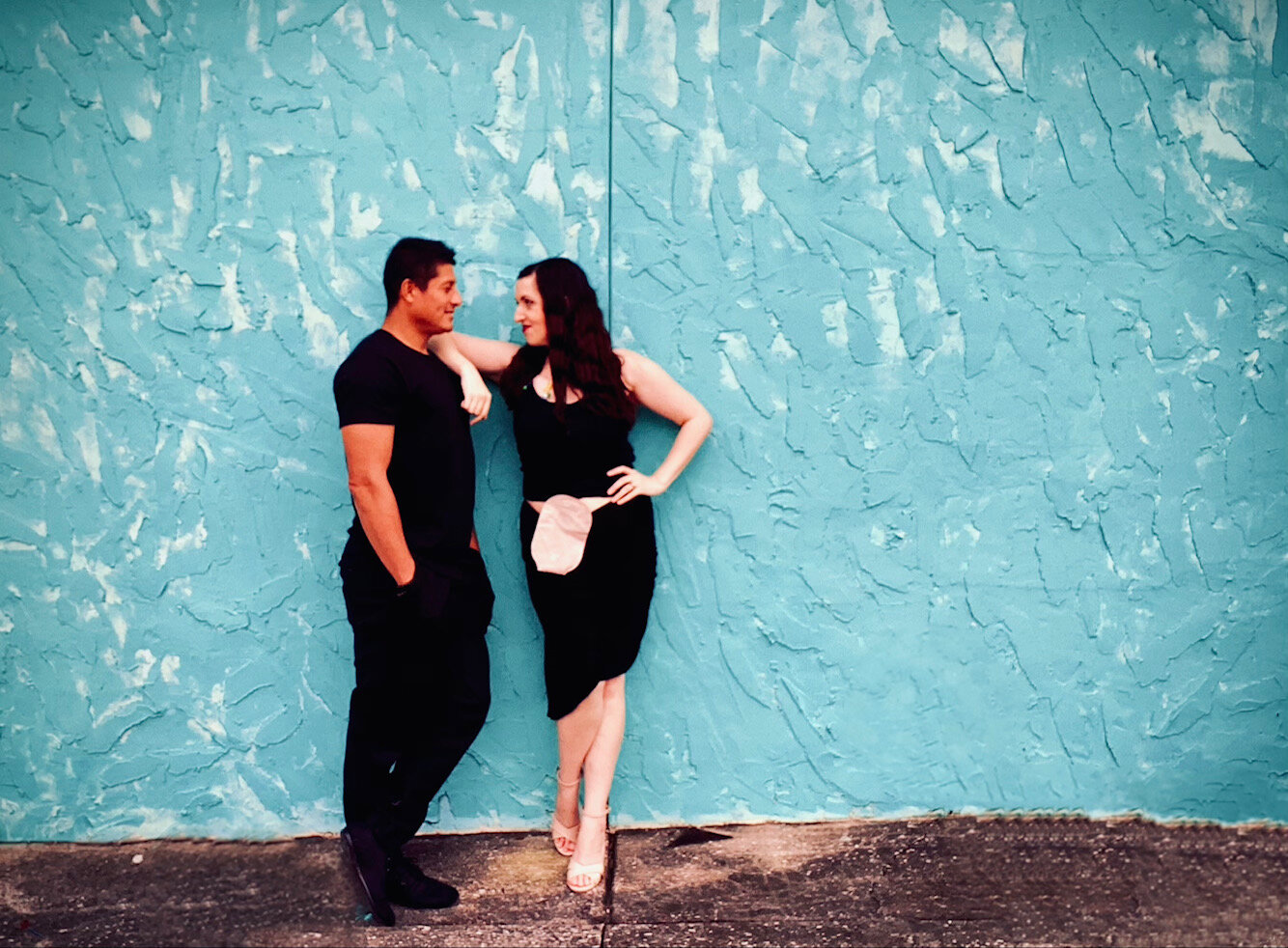 I was 26 the year I had my proctocolectomy (removal of entire colon and rectum), which resulted in my permanent ileostomy, giving me my "bag." For some, an ostomy can be temporary or reversible. Mine is permanent, so I chose to face it with full acceptance. Knowing there would be no other options, it was easier to just embrace what would be my forever rather than try to fight or loath it. I was told I had level 3 high-grade dysplasia that was on the track of becoming colon cancer if there was no immediate intervention. Having both forms of severe IBD left my colon destroyed, eliminating the prospect of getting a j-pouch or reconnection.
I was alone at the appointment on the day I learned my life would forever change. I heard my fate and responded with, "Ok. So, when do we schedule this?" The doctor told me she'd never seen a patient react so calmly to such news as this is a major change to one's external appearance that often results in issues with body image and body dysmorphia. But that didn't matter to me. I looked at her and said, "I'm a mother. What's there to think about. I need to be here for my child, and if that's what I must do, then I'll do it." I went in for my ostomy surgery on November 15th, 2011. I remained admitted until late February 2012 due to various post-op complications and my development of gastroparesis. Little did I know that that would become my new normal. I've now had too many surgeries to keep count, major, and minor. There have been years I live in a hospital more than I live in my own home.
My diagnosis and ostomy have given me the ability to see the purpose amidst the pain of all I endure, and for that, I am blessed. Had I not been given this life, I wouldn't be able to advocate for others facing illness or other medical difficulties. Anyone who knows me can attest to the fact that no matter the difficulty, I always get back up and keep going. My faith only gets stronger whenever darkness finds me trying to stomp out my light. There's a saying, "God doesn't give the hardest battles to his toughest soldiers; he creates the toughest soldiers through life's hardest battles." If that's true, then I should be in his elite squad. Our life often feels like we weather storm after storm; however, we still seem to find the sun, see some rainbows, and keep a positive attitude. I feel we are each blessed with a certain strength, and we are able to lend some of that strength to those who need it in their times of weakness. It may be through something we say or do in simply living life the best way we know how that, in turn, exemplifies what can be possible, inspiring, and uplifting others.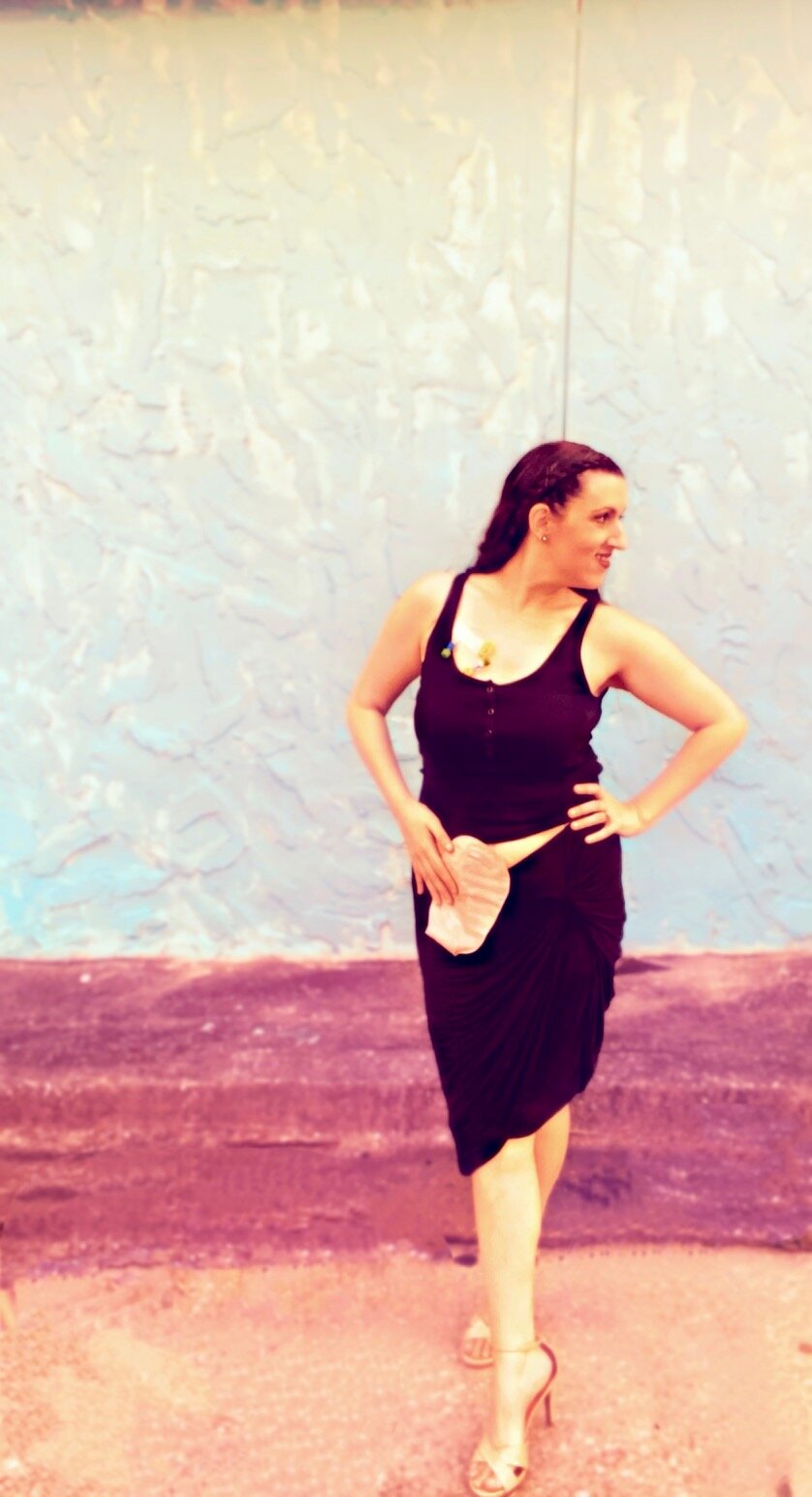 Too often, I've heard others say, "I'd rather die than get an ostomy," or, "I don't know how you can be so fine with it. I don't think I could handle it like you do." I am very accepting of my situation, but I also have compassion for those who are unaware of the impact these types of comments have on people like me. They're usually said in passing and not intentionally meant to cause harm, but even so, things MUST change! For people like me, that ostomy bag means that we chose to live and not give up. It means we're fighting to remain here regardless of the price we have to pay to do so. We've been through more than anyone could ever imagine, and waking up to face another day makes us amazing! Thinking about this makes me wonder how we can change how ostomies are seen and represented in our society. What can those of us with ostomies do to change the misconceptions about ostomies and how those with them are seen? As a mother, I ache for the precious babes that grow up with an ostomy who don't have enough role models to look up to that look like them.
I am very comfortable talking about my health and showing my bag. I have a wonderful husband who supports and encourages me to share my story and is there beside me in every way he is able. I have been privileged to meet some amazing people because of my ostomy. You wouldn't be reading this blog, nor would I have this amazing platform to write on and share my story had I not had my ostomy.
Aside from my blogging for Girls With Guts, my husband and I have also been able to use our pain for a purpose by creating our YouTube channel and FB vlog: "Pestana Life/La Vida Pestana." On it, I share images of my battle scars and, at times, dance with my bag out in hopes to normalize having an ostomy for the next generation. Somewhere out there, there could be a young or new ostomate who dreams to dance. How will they know it's possible if there's no one to show them it is? Maybe someone wonders if they'll find love or get married with their medical differences. How could they hope for a happily ever after if those who've found it don't share their story? That's why we do what we do. Only when more of us come forward to put faces and names to the un-talked about are we able to break the stigma and make a difference for those who struggle in silence. People need people to show them they are not alone. Life with an ostomy is certainly not an easy life, but there is still a full and fulfilling life to live with one!
Theodora and her husband Marcos created two dance pieces in honor of ostomy awareness; To watch them, click the links below.
Ostomy Awareness Ballet ???? Danced To "Where Our Dreams Begin" By Esabalu
"Bachata" by Kay One y Cristobal- dance for Ostomy Awareness performed by Marcos y Theodora