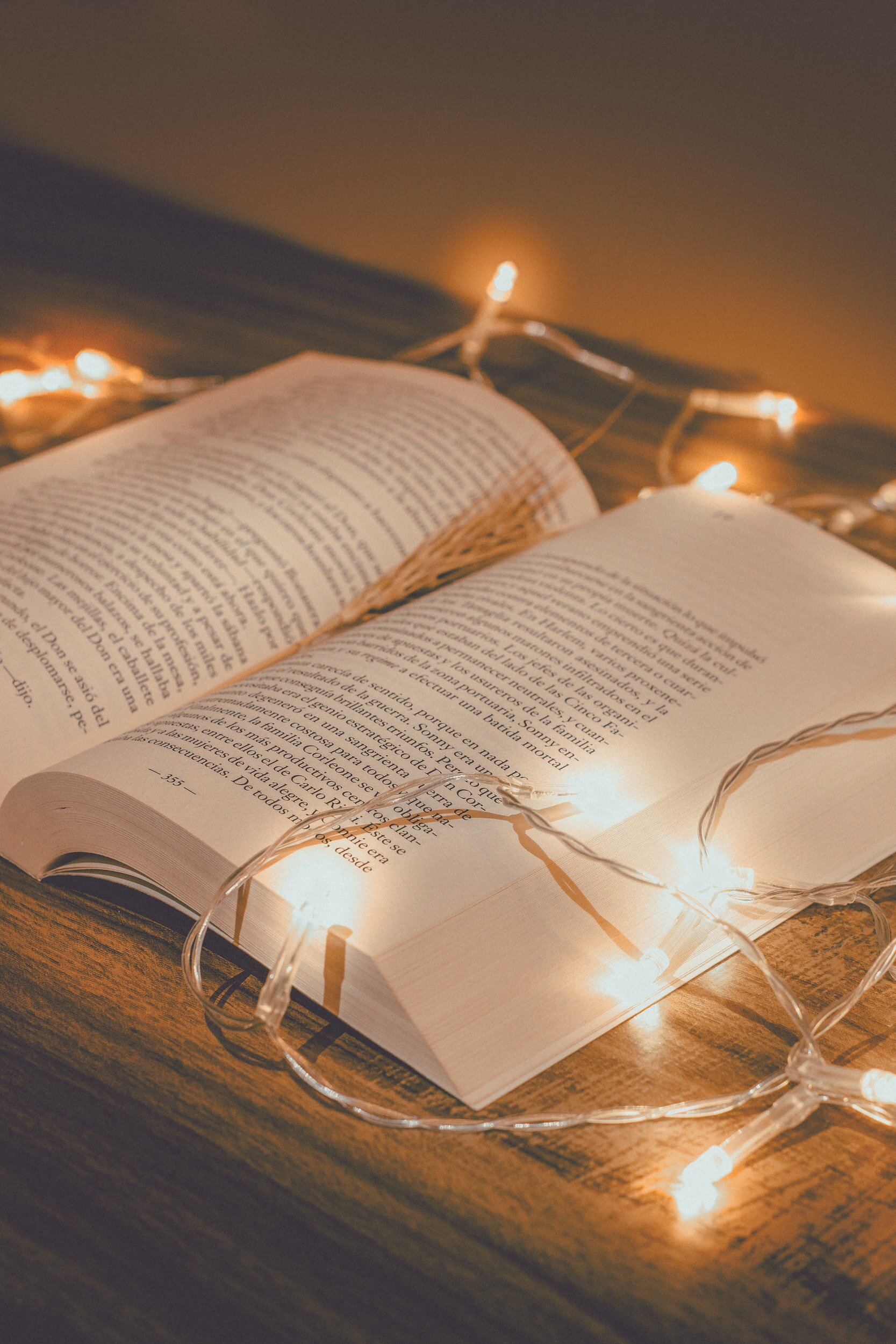 There is nothing as relaxing as curling up with a fuzzy blanket and drifting away into someone else's world. I have always been an avid reader. As a child, I delighted in silent reading time at school and spent many nights huddled under my blankets with a book and flashlight. I even snuck read inside my desk sometimes during math lessons. Unlike some of my bookworm friends, however, I viewed it as entertainment instead of an escape. I read to get to know the character, know what happened next, laugh, cry, and see how the book ended.
Reading took on a whole new meaning when my body began attacking itself. It became a way of escaping the prison my body had become. I spent countless hours sitting on the toilet, plowing through books in order to distract myself from the stabbing sensation in my stomach. I was confined to my bathroom and bedroom for months at a time, but I lived through others. I journeyed through Alaska's wilderness in Kristen Hannah's The Great Alone and an island off Australia's coast in Stedman's The Light Between Oceans (not that I could afford to travel to such places anyway). I did not know any other IBD or chronic illness warriors at this time, but I found comfort in others' stories of illness and adversity. A few weeks after my first hospitalization, I read a YA book called The Running Dream, in which a high school track star's life changed in an instant when she lost her leg in a car accident. Even though our situations were quite different on the surface, the abrupt, unwanted interruption in her life resonated with me as I coped with the rapid progression of my disease. I had gone from a young adult with a few minor health issues, and boundless energy to a patient so drained that I needed to sit in the shower. Novels like The Running Dream helped reminded me that everyone faces adversity and that it was better to adapt to a 'new normal' than fight it.
I also encountered characters hindered by stigma. Alice's fear about others discovering her Alzheimer's diagnosis (In Lisa's Genova's Still Alice) and shunning her resonated with my own fear of people finding out that I had a poop disease. I also read books about characters who struggled with depression and anxiety like myself. These stories gave me 'connections' before I heard of any support groups such as Girls With Guts. They made me feel less alone.
Sometimes, reading serves as more than a mental escape; it provides me a safe haven in the midst of chaos. When I woke up from my emergency proctocolectomy, I was relieved to be alive but scared to be in a new hospital strikingly different from my local one. There was much less privacy at this city hospital. My elderly roommate passed the time watching the Food Network and shows about plastic surgery addicts (exactly what you want after invasive GI surgery!). Her screams and demands for gummy bears startled me, making my already shaky hands tremble more and my heart pound in my chest. I shifted around, struggling to get comfortable in my bed without sleeping on my side or wounded stomach. My eye mask was not thick enough to block out the light my roommate insisted on having on 24-7, and I could not turn my iPhone music up high enough to block out the television and screaming. I yearned to get my hands on a book and escape into another world, but my parents had brought my books home when I was rushed from my local hospital to the city one (there was not enough space in the ambulance). My Kindle accidentally went home as well.
After a few days, I had had enough. I summed up every ounce of energy left in my body and hiked down to the hospital gift shop IV pole, tubes, wires, and all. I was desperate to get my hands on some reading material. My heart sank when I entered the bookless store. It was full of chocolates, stuffed animals, purses, and make-up. I needed a book or I would go over the edge. I started asking nurses if there were any bookstores near the hospital. Maybe my mother could pick one up for me when she stepped out for some fresh air? Unfortunately, no one knew of any book stores within walking distance to the hospital. In a final act of desperation, I decided to give the Kindle App on my phone a try. After a few failed password attempts, I logged in and purchased a book.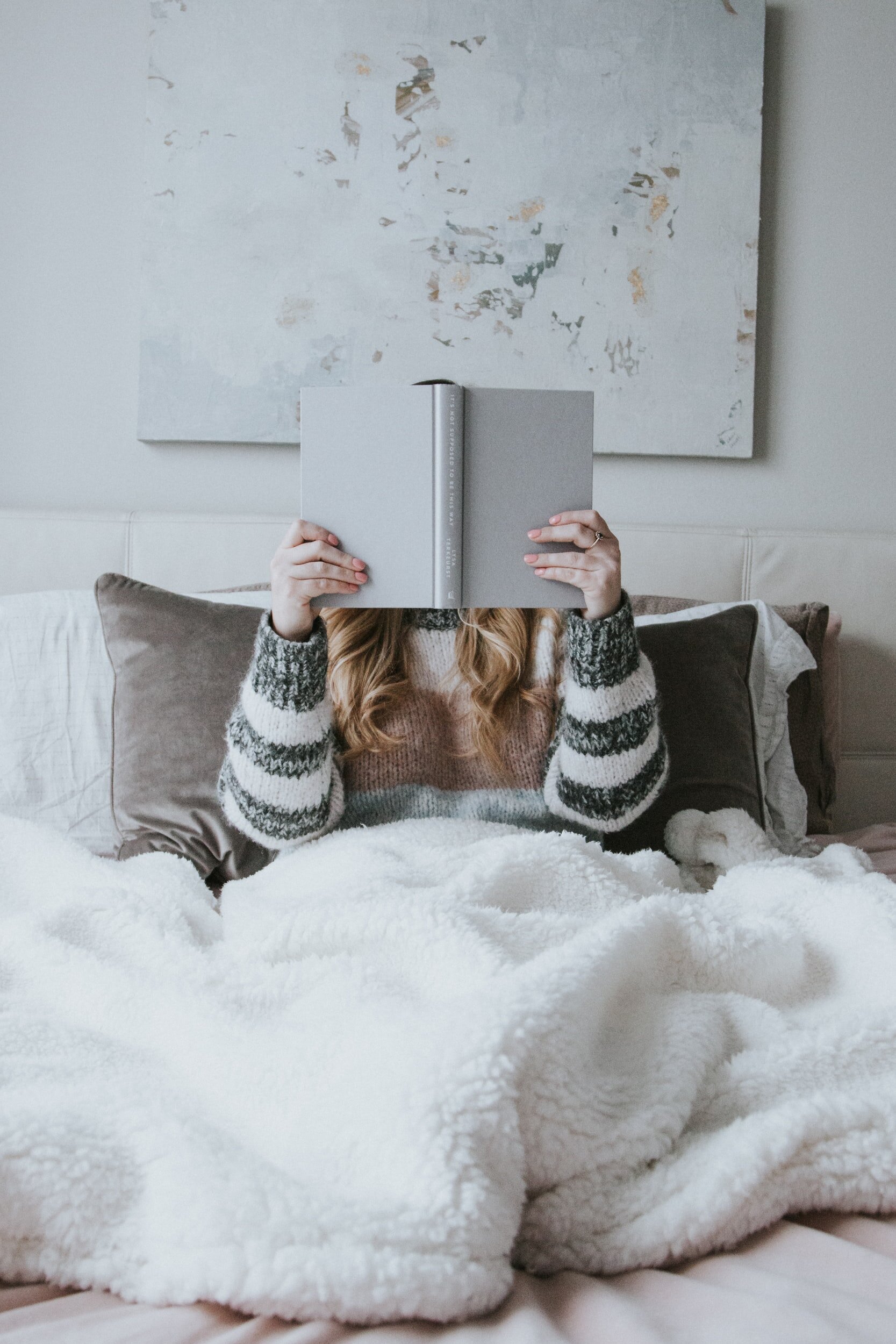 It was a story about a couple coping with their two-year-old son's terminal brain cancer diagnosis. It may seem strange that I picked such a dark medical topic while in the hospital, but the story helped me put matters into perspective. I found myself worrying about this couple, thinking about them more than I thought about my own situation. I could finally block out my roommate's screams and stop fixating on expediting my undetermined discharge date.
Finally, books help me cope with anxiety prior to surgeries and scopes. Mysteries and thrillers are great at blocking out the million "what ifs" running through my head before any procedure. The night before my second colonoscopy (my first non-emergency one), I could not sleep. My brain devised worst-case scenarios quicker than a piece of paper burns in a fire. So, I forgot about sleep and opened one of the new library books sitting next to my bed: After Anna by Lisa Scottoline (not to be confused with the equally brilliant After Anna by Alex Blake). I escaped my bed and slipped into this murder mystery about a teenage girl's reunion with her mentally ill mother after years of living with her father. The piece kept me on edge. Instead of thinking about everything that could go wrong the next day, I became engrossed in discovering why this teenage girl ended up dead on her step-father's porch. I did not start worrying again until I was in the waiting room at the imaging center. Had I not been on the verge of collapsing with exhaustion, I would have kept reading while waiting.
Reading is more than a hobby to me; it is a therapy. It helps me through hard times like an old, dependable friend. I do not know how I could have survived all I have experienced without books. If you are looking for an affordable, easy distraction, you cannot go wrong with a book!