When I got diagnosed with Crohn's in April of 2018, my over-anxious brain thought up a lot of worst-case scenarios. But even I never imagined the horror of being sick and immunocompromised during a deadly pandemic.
Aside from my physical vulnerability–being both someone on immunosuppressive drugs and someone who needs regular medical attention at a time when hospitals nationwide are strained–there is also the emotional vulnerability. Being twenty-five and dealing with constant pain and embarrassing GI symptoms already takes a tremendous emotional toll. Add in the fact that my family lives in another state and that I live alone, and it gets even harder.
I have been incredibly fortunate to continue working and going to school from my home. My dad has visited twice for short stays when the number of cases was lower, and I saw a few friends from a distance in the park during the summer. Beyond that, the only people I see in person are the healthcare providers that care for me during my essential visits to the hospital or clinic.
This is a letter of gratitude to the medical staff that has helped me to survive.
I don't know if you remember me, but I remember you. You are the lab techs who laugh at my cheesy poop joke every time I bring in a stool sample and ask to hear all about my week. Sometimes you all are the only people I talk to in person for weeks at a time.
You are the medical assistant at my primary care doctor's office. You tell me about your five- year-old daughter and offer to bring me a warm blanket while I wait for the doctor. Back in April, when we thought I had COVID, you were there at the drive-thru testing site, a beacon of familiarity and warmth in a moment of terror and isolation.
You are the nurse anesthesiologist at the hospital where I had my urgent colonoscopy and upper endoscopy in May. I had never been to that hospital before, never had an endoscopy before, hadn't eaten or slept in days, was terrified to be at the hospital during the pandemic, felt completely alone with my family hundreds of miles away, and no friends allowed by my side. You held onto me while I sobbed in the procedure room.
You are the nurse anesthesiologist at the other hospital, where I had another urgent colonoscopy in August, shortly after I was diagnosed with adrenal insufficiency. I was afraid of the complications adrenal insufficiency can cause during procedures, and I again was wishing that I could have someone there with me for support. You told me, "I monitor every heartbeat" and answered every panicked concern I had.
You are a medical assistant at the same hospital, and you helped me get dressed after multiple different procedures. You held on to me while I wobbled into my clothes and wheeled me out to my friend's car, doing this for every patient who would normally have a supportive friend there to help them with such things.
You are the nurses at the nurse treatment rooms, who taught me how to inject my new medications, first in April and then again with a different medication in October. You were patient with me and watched like a hawk for signs of dangerous reactions. Starting these medications during a pandemic was terrifying, and your calm presence meant more than you know.
You are my nurse case manager. We have never met in person, but you help me navigate the complex web of healthcare, answering my endless questions while your toddler babbles in the background.
You are my primary care doctor. You sent me an email at the beginning of the pandemic: "Let me know if there is ANYTHING I can do for you." And you have consistently done everything in your power to care for me and all of your other sick patients throughout every aspect of this crisis.
You are my new gastroenterologist. We met for the first time at one of my urgent colonoscopies. It was so bizarre, meeting the person I regularly email about my intestines in person for the first time right before you got up close and personal with my colon. But we laughed about how we both looked different than our pictures on file, and you put me at ease with a lengthy conversation about the importance of IBD patients finding community support and connection.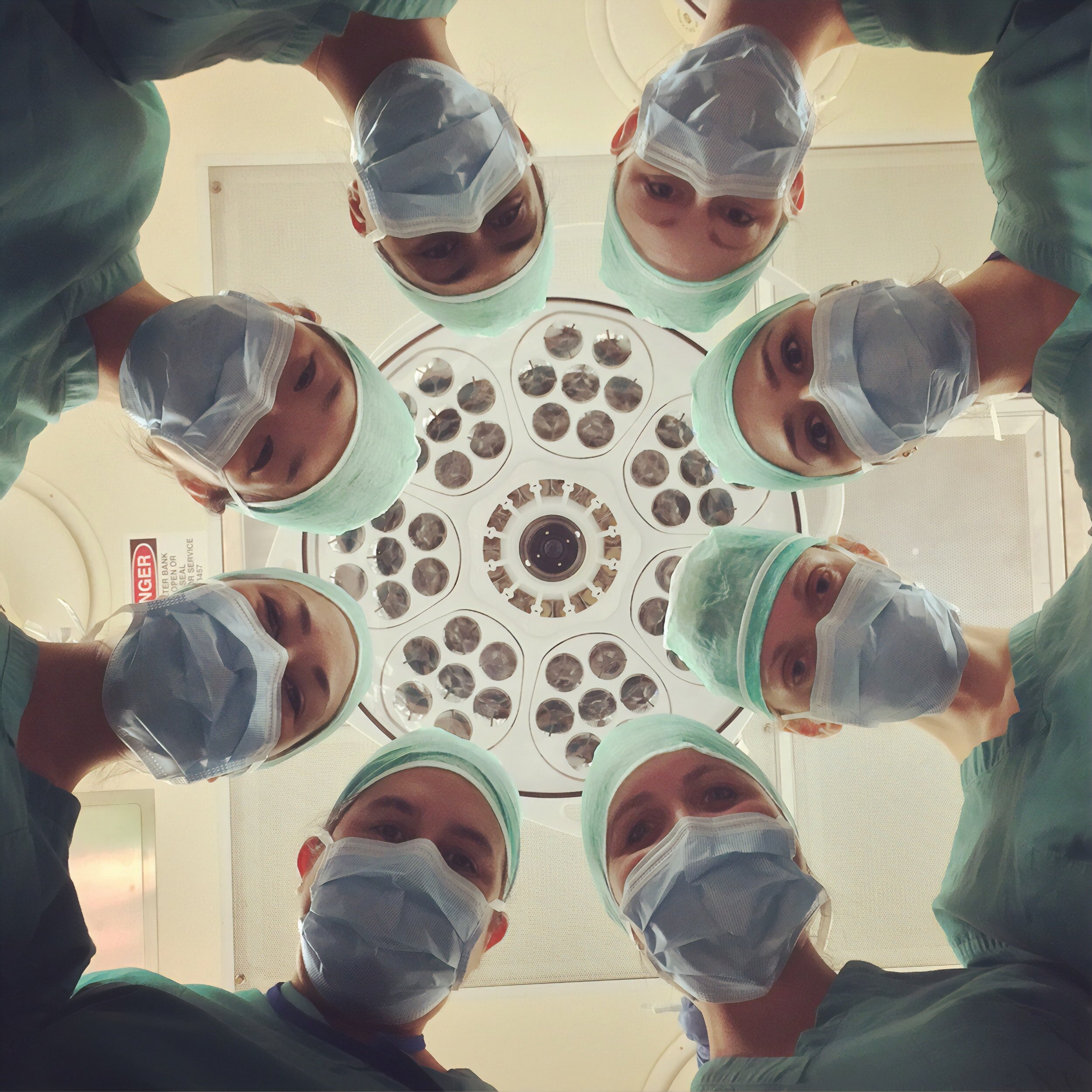 I could go on for pages with all the healthcare workers who have cared for me during my most terrifying, gut-wrenching moments in the last eight months. I know you all are doing your jobs and that I am a blip in the giant caseload you work with. But when we hear on the news that healthcare workers are exhausted, demoralized, burnout, and at risk, it is your masked faces I see.
You all care for us when we are at our most vulnerable, and now we must collectively care for you during the medical profession's most perilous, vulnerable moments.
My hope is that this crisis serves as a catalyst for the creation of a healthcare system that is better served to meet growing numbers of critically and chronically ill patients, while ensuring the safety and overall well-being of healthcare workers. Because we cannot continue to expect you to provide the care we need under conditions of such pressure and stress, no matter how many times we thank you.
You deserve so much more than cheers and thank yous. You deserve endless PPE, hazard pay, and national legislation to protect your safety. If I could wave a magic wand and give you all that, I would. But all I have is my thank you. My thank you and my commitment to doing everything in my power to keep us both safe the next time I see you. May we all have better days ahead.
---
As part of our gratitude for our medical providers, this year, on Giving Tuesday, Girls with Guts will give those donating $10 or more our pins with our new logo.
Donations during #GivingTuesday will go towards the Girls With Guts Ambassador Program we plan to launch in 2021. The program will include a network of approved clinicians and information for clinicians to tell their patients about Girls With Guts.
Pins will be given in a pair so you can wear one – and give the other to your doctor! We hope this is a chance for you to show your support while starting empowering conversations with your medical provider.