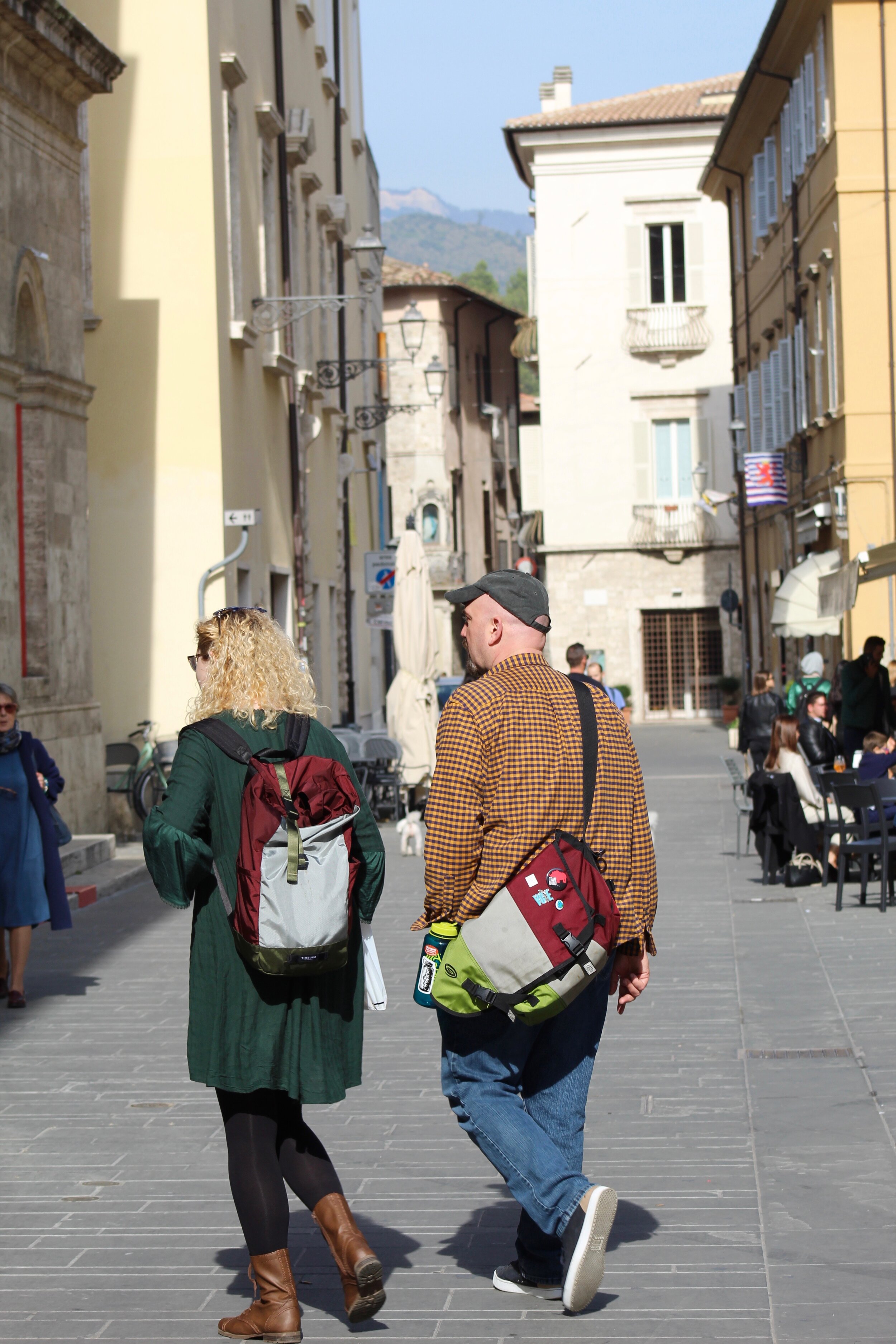 Dear Olivia:
You know how I feel about this loony "holiday." Somebody, somewhere decided to make a holiday where there wasn't one, and here we are. Moms get in on the action in May, dads get it in June.
But, I think we celebrate this thing the wrong way. I think a father should be looking inward rather than wait for scrambled eggs and an afternoon BBQ. Nope, I'm not buying into it.
Here's why: See, Olly, thinking of Father's Day means that people without fathers around for whatever reason have to deal with a few weeks of sappy commercials pushing some kitsch that will get forgotten on a shelf. Worse? Ruin a perfectly gentle Sunday trolling Facebook and seeing all the pics with dad in various forms of staged silliness or stoic, posthumous tributes. For what?
Instead, Olly, I think it is a day to look at being a father. This holiday marks another ring under the bark; it's not a birthday or New Years, rather it connects us to kids and that isn't easy to measure. Need more?
Other than the stacks of handmade cards – of which I still have many – today is about experience. The bumps, headaches, concerts, meals at Reading Terminal Market, trips to the mall, the drives to Butt Buddies gatherings, even being sick, are all the little fibers that get woven together at the end of… Everything. The rolling hills of living, right? Like being sick. Nobody wanted you to be sick. It is part of your – our – experience. Nobody wanted to see you writhing in the hospital. It is part of your story. Nobody wanted you to have a path with so many bulging roots in your way, so many dark nights for you to lose your way, so many racing ahead that didn't pull you along.
But, you know what? If we all followed the same path, my what a dull story we would be telling. You go your own way, and find your own way out.
What about those gifts? The best gift for this Father's Day was delivered well before this day. On our little walk a few weeks ago, we got the only bench in the park that wasn't quarantined. Rather, it was the bench that chose us; under the shade of a giant – elm, oak, palm? – tree. The wind was whipping, but the sun was shining. That was some tasty weather. As we ended our chitter-chatter, you turned to your book and then, just a minute later, looked up and over to me, "This is the first time I have been able to read in over six months." Just. Like. That. The clots in your brain had loosened their grip and were letting your eyes work like they did before you got so sick.
That is what my Father's Day is about. This isn't necessarily the life you have chosen, Olly. Instead, it is the one you are living. Months of being sick, up and down. This day, though, the sun rose twice. There is clarity and silence in looking at kids as growing up and growing away. "Roots to grow, wings to fly," I once heard or read. It has stuck with me. As much "fun" as it was pushing a smaller you around DisneyWorld as you struggled with an old camera and to keep up with the princesses, it was also the living in trouncing through the streets of Ascoli Piceno looking for fried crema and perfect postcards. And at the end of the day exists a measure of time. As you get older, so do I.
My own dad is gone for several years now. I am not even sure how much you remember of him. And will those recordings play the same for you as I get older and burn out? So, no, I don't care much for this one, this Father's Day holiday stuff. Not now, especially.
These days aren't like the ones anybody had thought they would be. Masks and disgust and tension and unemployment and, sometimes, hopelessness. But, you know, tomorrow, so too will the sun rise. It won't always be like this, I have been telling you since you got really sick. You will have up days and down days and grey days and sunny, yellow days. And on some random Mother's Day, you may be penning this same type of note to little Olivia versions.
For now, on this Father's Day – and everyday – I am looking at you, your sister, your brother. You make it Father's Day without the holiday. Feel good. -Dad
---
Jim Berman is a kitchen lifer. A career cook, as an executive chef, Jim runs a conference center kitchen in Delaware. Jim's daughter, Olivia, is a Crohn's patient. His writing is regularly featured on Foodable, Edible and Reverb.